Is It a Good Time to Sell My House?
Posted by Tim Royster on Thursday, March 4, 2021 at 7:13 PM
By Tim Royster / March 4, 2021
Comment
Is It a Good Time to Sell My House?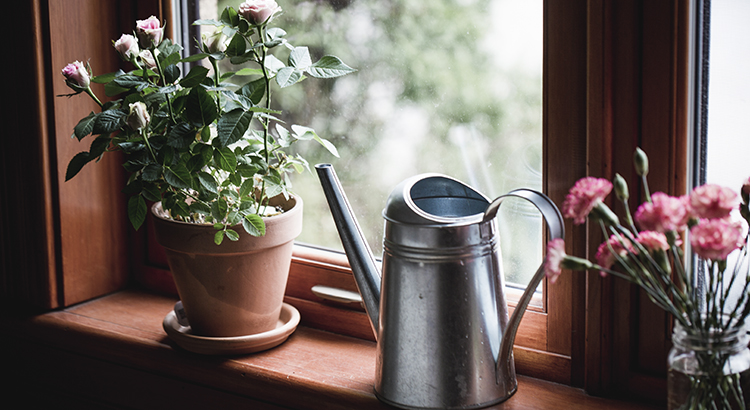 Last year, many homeowners thought twice about selling their houses due to the onset of the health crisis. This year, however, homeowners are beginning to regain their confidence when it comes to selling safely. The latest Home Purchase Sentiment Index (HPSI) by Fannie Mae shows that 57% of consumers believe now is a good time to sell.
Doug Duncan, Vice President and Chief Economist at Fannie Mae, explains:
"Overall, the index's monthly increase was driven largely by a substantial jump in the share of consumers reporting that it's a good time to sell a home, with many citing favorable mortgage rates, high home prices, and low housing inventory as their primary rationale."
Normally, spring is the busiest season in the housing market – the time when many homeowners decide to list their houses. While this is obviously not a normal year since the pandemic is still very much upon us, experts are optimistic that consumer positivity around selling will lead to more homeowners making moves this year. Duncan continues to say:
"We will pay close attention to see if this newfound optimism develops into a trend."
What does this mean if you're thinking of selling your house?
The fact that there are so few houses available for sale today is one driver that's encouraging consumers to think more positively about selling. The National Association of Realtors (NAR) states:
"Total housing inventory at the end of January amounted to 1.04 million units, down 1.9% from December and down 25.7% from one year ago (1.40 million)."
With so few homes available to buy, your house will be more likely to rise to the top of an eager purchaser's wish list in this competitive market. Today's high buyer activity is creating upward pressure on home prices and more multiple-offer scenarios. According to the Realtors Confidence Index Survey from NAR, the average home for sale is receiving 3.7 offers today, up from 2.3 offers just one year ago. This makes selling even more enticing.
In this kind of sellers' market, you have a huge advantage in the process. And here's another win – you can also use your equity toward a down payment on a new home when you move.
Wondering where you'll go if you try to move while it's so challenging to find a home to buy? Well, in many areas, there are more homes available at the higher end of the market, so finding a move-up home may be less of an issue if you're ready to search for your dream home this spring.
Bottom Line
If you pressed pause on selling your house last year, now may be the best time to put your plans back into motion while inventory is so low. Let's connect today to get the process started.
---
This blog and any information contained herein are intended for general informational purposes only and should not be construed as legal, accounting, financial or other professional advice. We take great efforts to ensure the accuracy of information contained here. However, we will not be responsible at any time for any errors or omissions or any damages, howsoever caused, that result from its use. Seek competent professional advice and/or legal counsel with respect to any matter discussed or published on this blog. This blog is not intended to solicit properties.
---
HOME is more than a place with a roof over your head. It is a place of comfort, love, warmth, rest and security – "HEARTH". We want to help you reach that place. Hence, our mission at The Royster Hearth Group is simple – Serve Our Neighbors, Not Ourselves. We work hard to serve you in every aspect of the home-selling and -buying process.