Millennials: Is It Time to Buy a Bigger Home
Posted by Tim Royster on Tuesday, February 16, 2021 at 7:29 PM
By Tim Royster / February 16, 2021
Comment
Millennials: Is It Time to Buy a Bigger Home?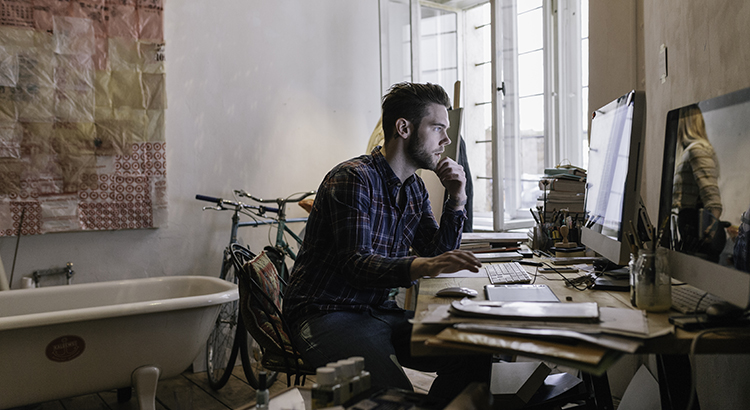 In today's housing market, all eyes are on millennials. Not only are millennials the largest generation, but they're also currently between 25 and 40 years old. These are often considered prime homebuying years when many people begin to form their own households and invest in real estate. If you're like many millennials who are spending much more time at home these days, you may have a growing need for more space or upgraded features, making moving more desirable than ever.
For those millennials who already own a home, there's a great opportunity to move up in 2021. Danielle Hale, Chief Economist at realtor.com, explains:
"Older millennials will be trade-up buyers with many having owned their first homes long enough to see substantial equity gains."
Even if you bought a home sometime in the last few years, you may have more equity than you realize, and that's a big factor to consider when you're thinking about moving. According to the Homeowner Equity Insights Report from CoreLogic:
"In the third quarter of 2020, the average homeowner gained approximately $17,000 in equity during the past year. This marks the largest average equity gain since the first quarter of 2014."
Growing equity can be the driver you're looking for to fund your next move, especially if what you need in a home is changing right now. As equity builds over time, it can be put toward the down payment on your next home.
In addition to equity gains, today's housing market affordability is powered by record-low mortgage rates, so moving at a time when you can get more for your money may be more realistic than you think.
Bottom Line
If you're a millennial thinking about moving this year, you're not alone. Let's connect to shed light on the equity you have in your current home and the opportunities it can create.
---
This blog and any information contained herein are intended for general informational purposes only and should not be construed as legal, accounting, financial or other professional advice. We take great efforts to ensure the accuracy of information contained here. However, we will not be responsible at any time for any errors or omissions or any damages, howsoever caused, that result from its use. Seek competent professional advice and/or legal counsel with respect to any matter discussed or published on this blog. This blog is not intended to solicit properties.
---
HOME is more than a place with a roof over your head. It is a place of comfort, love, warmth, rest and security – "HEARTH". We want to help you reach that place. Hence, our mission at The Royster Hearth Group is simple – Serve Our Neighbors, Not Ourselves. We work hard to serve you in every aspect of the home-selling and -buying process.