Tips for First Time RV Campers - From Personal Experience!
Posted by Tim Royster on Thursday, July 2, 2020 at 3:21 PM
By Tim Royster / July 2, 2020
Comment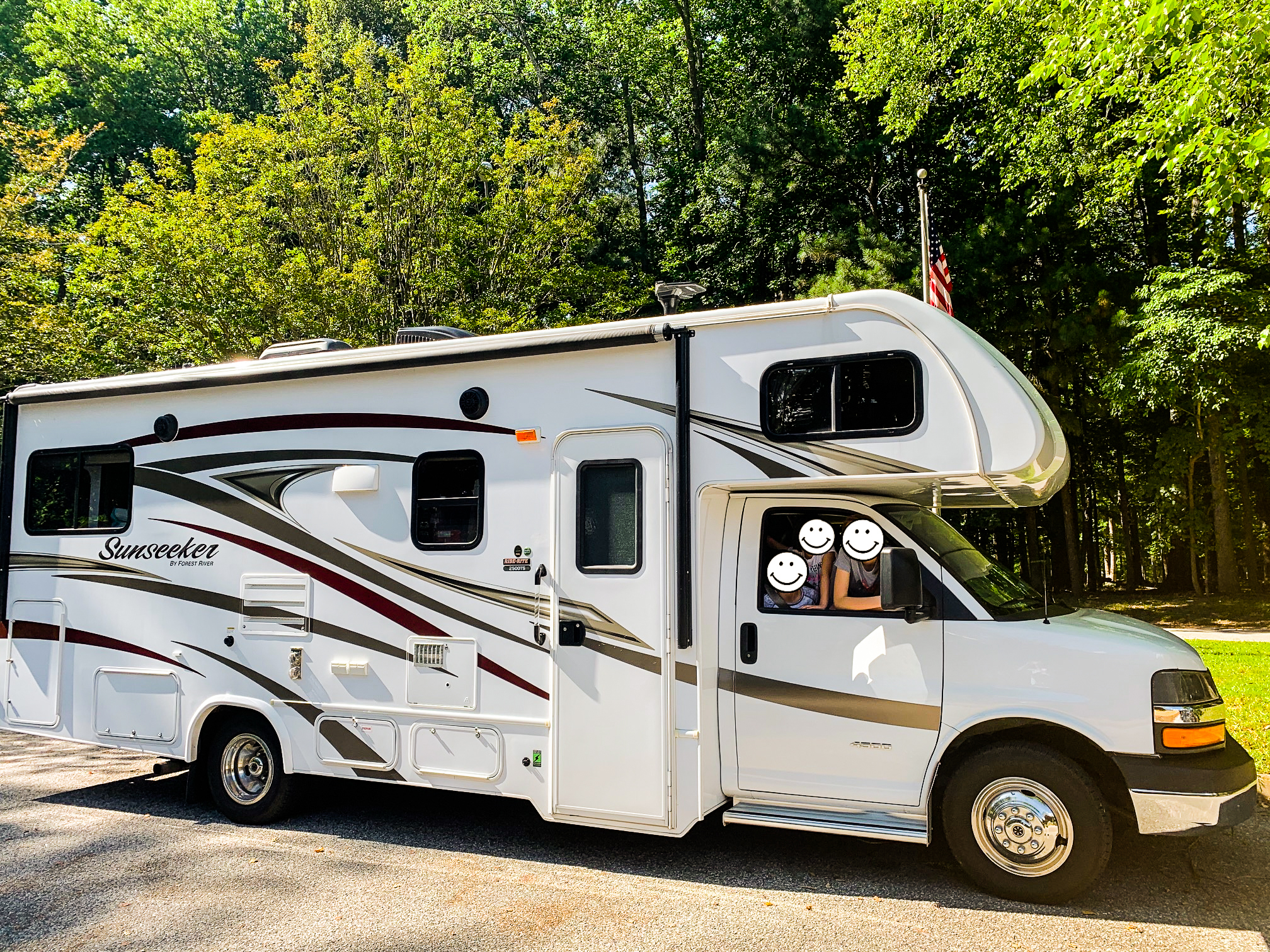 We made summer plans to visit Yellowstone National Park but had to cancel when the pandemic hit. After months of staying home, we began searching for ways to travel confidently and safely again while taking extra precautions. We finally decided to venture out on an RV to a wooded campground with spacious campsites. Preparing for your first RV adventure can be a daunting task, so we've put together a list of RV'ing tips just for you!
Our First Time RV'ing Tips
Sign up with Outdoorsy, a community-driven RV marketplace for renting RVs directly from local RV owners. It is an easy-to-use RV rental platform covering everything from insurance to details of each RV such as amenities, length of the rig, water and sewage capacity and so on. It also provides an internal messaging system to contact the owners directly with any questions.
Check out harvesthosts.com. Harvest Hosts is a membership program that gives members access to a network of wineries, farms, breweries, museums and other attractions where the hosts invite RVers to stay overnight for free. This is a great option for "boondockers" who prefer to "boondock" (that is, stop at places without water, sewer or electrical hookups) at places that are a bit more appealing than a Walmart parking lot, for example.
Research campgrounds ahead of time and make reservations. Check size limitations, how level or even the campsite is, how spread out are the campsites, the available hookups, and the type of power your RV requires. The power pedestals at campgrounds often provide 30-amp and 50-amp outlets. We did not have to use an adapter for our 30-amp RV, so it was pretty straight-forward. Whenever in doubt, ask the RV owner.
Don't be shy to record the RV walk-through as the amount of information can be overwhelming. Our "check-in" process took 1.5 hours. It included a complete tour with detailed instructions on how to use the RV. We had to refer to our phone recording a couple of times during our trip.
Join a local Facebook group such as Virginia Camping Families, a group for camping families to share their stories and places they have been.
You'll start reading words like Class A and Class C RVs. The rig is classified as a Class A, B or C motorhome based on its size. Learn more about the different classes of RVs here. The mid-size Class C worked well for our family of five with just enough space to sleep comfortably.
Demystify the RV black, grey and fresh water tanks! The black tank holds waste from your toilet. The grey tank collects dirty water from everywhere but the toilet. The fresh water tank holds your fresh water if you are not connected to a water hook-up. Remember to check the tank levels. If you're camping for just a few days and do not want to deal with the glamorous job of emptying the black and grey tanks, you can pay a concierge fee to have that taken care of when you return the RV.
Use RV safe toilet paper! RV-friendly toilet paper is supposed to disintegrate quickly to avoid clogging up the sewage tank.
Taking a shower in an RV can be an interesting experience. The space is tight! Take quick showers to avoid filling up the grey tank too quickly or have your kids use the RV outdoor shower.
Rent an RV with an outdoor shower option. Basically, the exterior shower is just a hose, plugged into the outside of the RV. The dirty water runs into the ground and not into the grey tank. Shower in your bathing suits if there isn't a shower enclosure available. No big deal, you are camping after all!
Be ready for spontaneity! During our stay, we built a bonfire at the spur of the moment and roasted marshmallows.
Set up the RV after pulling into the lot, and plug in the water and electricity. Then, relax and enjoy.
Be ready for poor Wi-fi connection.
Avoid using the cooktop in the RV if possible (we used it for boiling water only) so you don't have to spend time cleaning up the stove, counter tops, etc. All our meals were prepared on our Coleman grill for easy clean up.
Prepare meals that require little or no prep time and pack as much as possible to avoid picking up more supplies at your destination. Here are some examples:

Hot dogs, hamburgers, and pre-packaged marinated meats.
Packaged salads.
Fruits such as apples, oranges, cherries and grapes (wash and store them in ziplock bags).
Peanut butter, jam, pitas, bread and crackers.
Desserts such as s'mores and fruit freezer pops.
Drinking water so you don't have to worry about whether the water is safe to drink. While you're add it, pack your favorite coffee as well.
Keep the water and sewer tank fluids low before you hit the road to increase gas mileage.
Fuel up the night before.
Bring a long handled broom to sweep the debris you'll inevitably track into the RV.
Bring bug spray.
When comparing the rental prices, pay attention to additional fees such as mileage and generator usage fees. Typically, you are allotted a certain number of free miles per day and charged additional fees for every mile over per day. You may also be charged an additional fee for every hour over the free hours of generator usage per day. The costs can add up, so choose wisely!
We're happy to say that we had a really good overall experience. It's not going to be a perfect camping trip but be flexible, have fun, and you'll create memories that will last a lifetime!
HOME is more than a place with a roof over your head. It is a place of comfort, love, warmth, rest and security – "HEARTH". We want to help you reach that place. Hence, our mission at The Royster Hearth Group is simple – Serve Our Neighbors, Not Ourselves. We work hard to serve you in every aspect of the home-selling and -buying process.